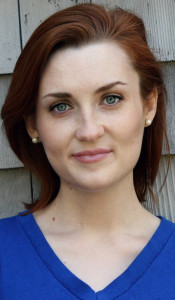 Kate Maupin has a deep passion for working with high ability students of all ages and in supporting the social, emotional, and academic needs of the gifted population, especially those high ability learners who have turned to deceit in order to cope with the difficulties of being unique.
She has worked with gifted children around the world for more than 11 years. She began as a volunteer curriculum aide for several Department of Defense Dependent Schools in Germany. Recognizing "the good, the bad, and the ugly" of the various gifted education programming she had participated in during her youth inspired her to become involved in advocacy work and research in order to provide better enrichment resources for bright youth.
She received her B.S in Elementary Honors Education from the University of Maine and her M. Ed. in Educational Psychology with a focus on the education of the gifted and talented at the University of Connecticut. There, she studied at the National Research Center on the Gifted and Talented. She went on to work with gifted children throughout New England and in China.
Kate is also actively involved in state and national programs such as the Future Problem Solving Program, Invention Convention, and Minds in Motion. She enjoys working with parents and teachers of gifted students in New England through workshop presentations, in-service trainings, curriculum support, and educational classes and lectures. She is a member of the Connecticut Association for the Gifted as well as the National Association for Gifted Children.
Currently, she is an enrichment specialist and teacher for a school district in Connecticut where she lives with her husband, son, and "far too many pets."